Those we support are always busy! Activities are varied, and tailored to individual requirements. We strive to offer activities to all which are engaging and fun. Activities include:
Farm and horticultural projects
Small animal care
Swimming and hydrotherapy
Aromatherapy and massage
Jewellery making
Mosaic classes
Craft and Textile classes
Music therapy
Drama
Duke of Edinburgh award schemes
Day trips and overnight stays
Bowling
Cycling
Sports
Regular parties and open house events to celebrate festivals, summer and birthdays
Our adapted transport vehicle for wheelchair users is available to transport people into community based facilities and means that those we support can travel to activities safely and securely.
Horizon Healthcare Homes work closely with a range of daycare activity centres across Yorkshire including: Henshaws, Birch Tree, Active and Purple Patch. This provides a range of different recreational and development activities which are suited to meet individual requirements.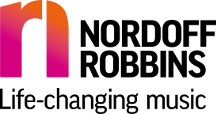 We employ the Nordoff Robbins School of Music to visit the home and provide individual music session to our residents as a weekly optional activity. Nordoff Robbins is the UK's leading provider of music therapy services. Their trained music therapists work with people of all ages and with a range of conditions. Learn more about Nordoff Robbins.